College students have faced many problems over the years. The issues range from staying up late to getting to class on time the next day, balancing rigorous classes and a busy social schedule, and making sure their backpack never runs out of student snacks.
But perhaps the question most on the minds of students is also the most important: how can I find a job after I graduate? And more specifically, this question boils down to this: it seems like every potential employer wants to hire someone with experience, but as a student, how do you get that jobless experience?
There are, however, opportunities for students to gain this valuable work experience. One such opportunity is the Rankin College of Business Internship Program at Southern Arkansas University. The internship program works with students each semester, placing them in professional environments in their field of study. This experience gives students a head start on their careers.
Six College of Business students participated as interns during the spring semester, and nine more internships were completed this summer. Additionally, four graduate students from the College of Business also participated in internships this summer.
One such student is Naija White, who participated in the Tjuanna Byrd Internship Program over the summers of 2021 and 2022. The Tjuanna Byrd Program is for women of color who are pursuing an education in a STEM field. White, a 2019 Lafayette County High School graduate, interned at Windstream in North Little Rock in 2021. Her time there saw her attend company meetings, complete coding assignments and proofread bugs on the Windstream website.
After graduating in information systems in May 2022, White again participated in the program. Her last internship was at Stone Bank in Little Rock as an IT support representative. White said she would recommend the SAU internship program to other College of Business students. "It's a great program. It opened a lot of different doors for me," White said. "It really helps you network with other interns and with professionals. It gives you knowledge in the field you want to pursue.
Faith Lonigro used her experience in the internship program to help her land her first job after graduation. Faith worked in the logistics department at JB Hunt in northwest Arkansas, where she spent half her time shadowing other employees and the rest working with brokers and customer representatives. "I really enjoyed my time at JB Hunt," Faith said. "They were really helpful and kind, and I got some experience on the supply chain side."
Faith is graduating from SAU in December 2021 with a degree in Supply Chain Management. With her graduation from the classroom and her experience gained on the job, she landed a job with Lanxess in El Dorado, where she works on the company's production schedule. "My internship helped me in my job search and in getting my first job," Faith said. "If I hadn't had the internship, I probably wouldn't be here."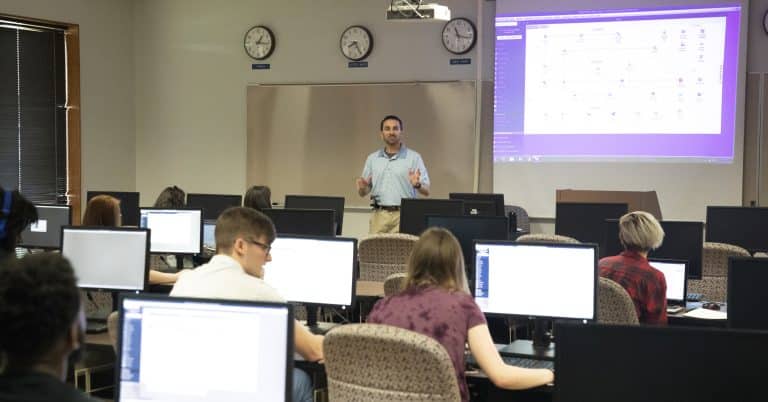 Desiah Williams, a junior student at Rankin College of Business, participated in the internship program for the first time this summer. Like White, she also secured a spot in the Tjuanna Byrd summer internship program. Desiah, a 2019 graduate of Bearden High School, completed an internship at Arvest Bank in Rogers, AR in the IT and Security department.
Dr. Robin Sronce, Dean of the Rankin College of Business, believes the internship program is a great program that helps students grow into the careers they want. "We are very proud of our internship program," Sronce said. "It allows Rankin College of Business to work with businesses and our students. And it's an opportunity for our students to gain invaluable work experience.